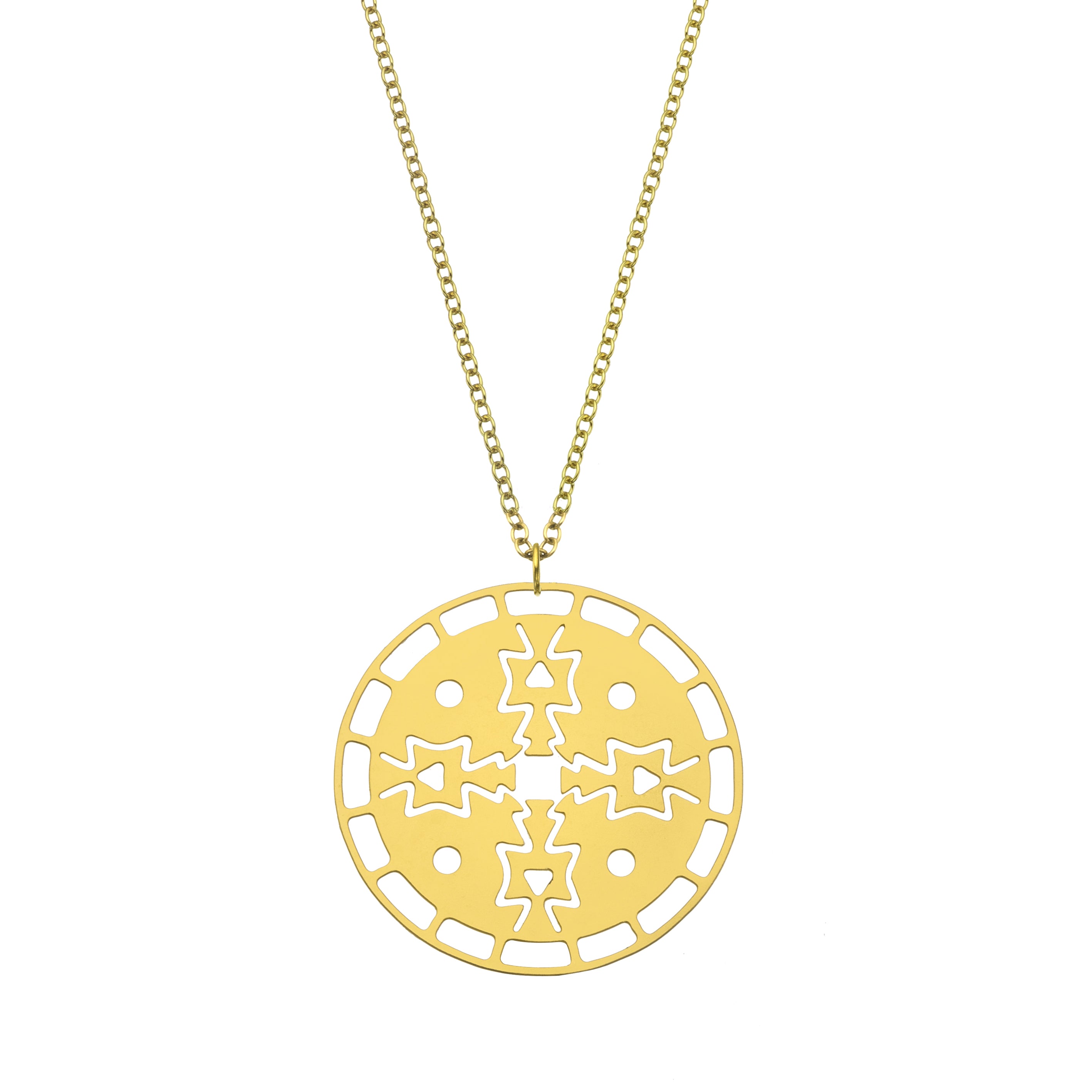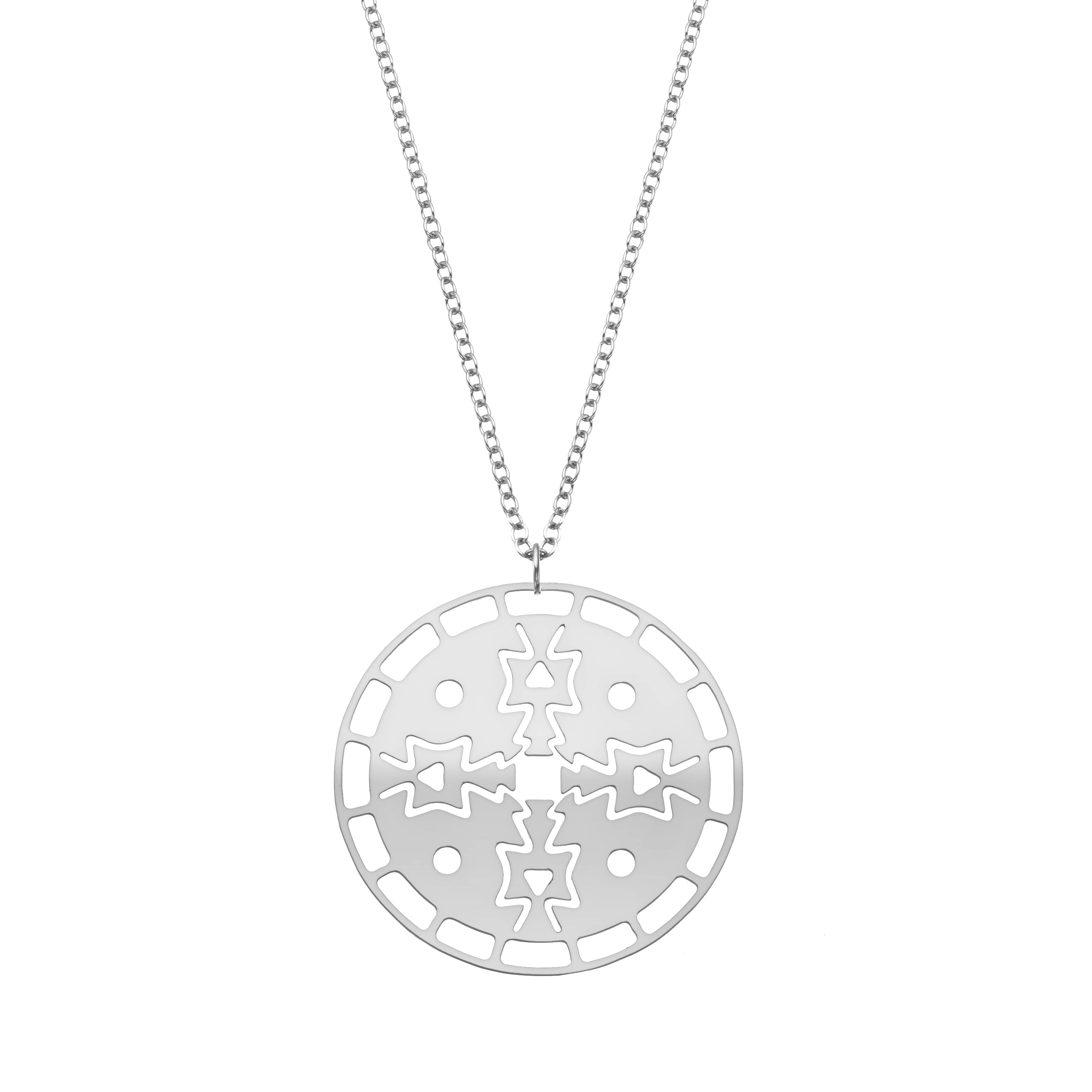 Sol Mayan Necklace Medicine Wheel Jewelry
Color:
24K Gold Plated Brass
Rael Cohen Jewelry – Modern Style Jewelry with Meaning
Align to the cosmic consciousness the creates our universe, stars and planets with this unisex compass necklace. The celestial pendant necklace combines symbolism of the heavens, the four elements and the 4 directions.
It's a totem for strengthen your awareness of All That Is while honoring the individualized aspects that make existance possible. It's perfect for matching with shorter gold or silver necklace chains or a pair of equally weighless cosmic drop earrings.
Pendant Size: 1 1/8" circle

Finished in 24k gold plated brass or stainless steel

Length: 20"

Gold filled or sterling silver chain
Made in Denver, Colorado